Tour Overview
Captivating Kashmir enchants you in whichever direction you turn. Look up and into the distance, majestic snow-clad mountains greet your eye. Look down from a height verdant valleys smiling with the warmth of spring invite you with a carpet of blooms. Turn your head and you look at tall fir and pine trees waving lazily in the cool breeze. Lakes and rivers beckon you with their silvery waters. Not for nothing has Kashmir been called the paradise on earth. This is where conquering hordes arrived and were conquered by the beauteous charms of Kashmir. There is no other place like it.
Read More
Tour Itinerary
Day 1: ARRIVE SRINAGAR
You fly into Srinagar, meet the tour operator mix with the group, and get into a houseboat on the Dal. That done you proceed for a leisurely Shikara ride during which you come across markets working entirely off boats. You can buy some wood carvings and handicrafts from sellers on the lake. You have the day free to explore Srinagar and return for a night on the Houseboat, lulled into sleep by the rocking motion of the boat.
Day 2: SRINAGAR – SONAMARG – SRINAGAR
It is early breakfast and then off you go to Sonmarg at a distance of about 84 kilometers. Sonmarg is a lovely, lush meadow located at a height of 9000 feet. Just walking around is a delight. You have options to proceed on ponies to Thajiwas Glacier or spend the day fishing for trout in the Sindh River. As the Sun lowers down, you return to Shrinagar. It's been a wondrous day.
Day 3: SRINAGAR – PAHALGAM
Like the previous day you breakfast and board the coach to Pahalgam. The group checks into a pre-arranged hotel and then you set out to explore the Valley of Shepherds, take a walk alongside the LidderRiver, and lose yourself in the beauties of nature here.
Day 4: PAHALGAM – SRINAGAR
It is returned to Srinagar early in the morning, taking time off to stop at the Awantipura Ruins and the Mattan Temple Complex. On arrival at Srinagar, it is lunch time and thereafter you proceed to the Mogul Gardens Nishat and Shalimar.  You may linger here till sunset or take time to go shopping on boulevards alongside the Dal, buy carpets or shawls, and visit the Shankaracharya temple before retiring to your hotel room for the night.
Day 5: SRINAGAR – GULMARG – SRINAGAR
This is a special day as you will be visiting Gulmarg, the meadow of flowers at a height of about 8700 feet. Gulmarg has a golf course and other attractions such as a cable car ride to let you enjoy the scenery from high above. If you like skiing, there are facilities to let you indulge yourself here. After an eventful day, you return to Srinagar for a well-earned repose.
Day 6: DEPARTURE
Your tour ends and you are transferred to the airport to catch a connecting flight or, if you like, proceed on your own to other places.
Tour Inclusion
A tour package price includes accommodation for 5 nights on twin sharing basis.
Morning tea, breakfast & dinner
Cost of coaches or cars for transfers and local excursions at Srinagar, Gulmarg, Sonmarg and Pahalgam
The shikara boat ride and assistance by staff of the tour operator
Tour Exclusion
5% GST
laundry, telephone, liquor, joy rides, entrance tickets, extra sightseeing
Trips to Chandanwari and Aru Valley
Pony ride, nature walk and other costs in Gulmarg, Sonmarg and Pahalgam
The tour operator only drops you off and picks you up at these places
Guides and other incidental costs are to your account so be prepared.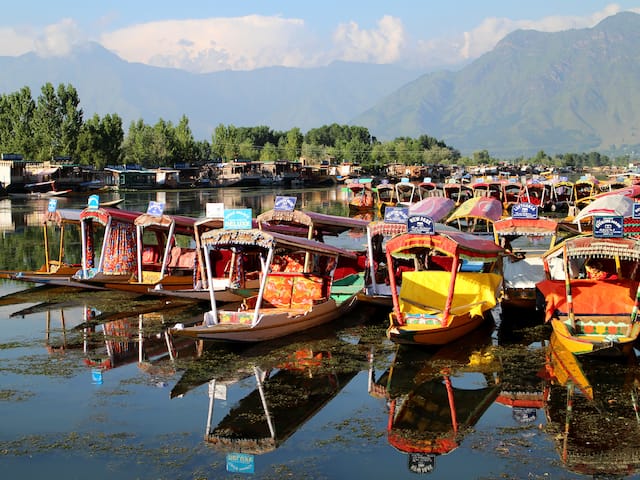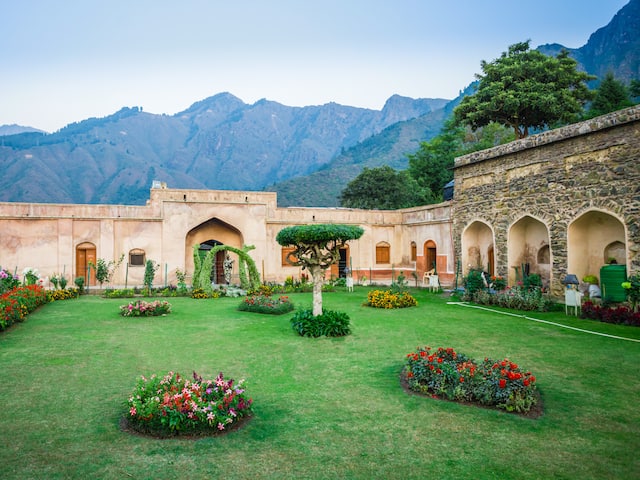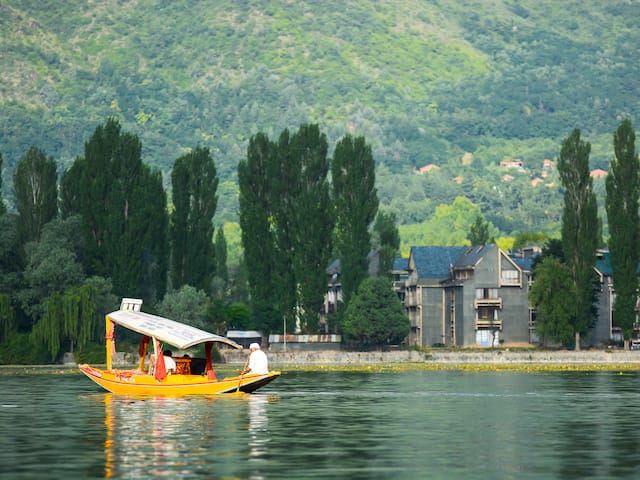 Family Package
Hill Stations
Bestseller
Sightseeing
Safety measures
Transport