Ladakh is cradled by the Himalayas, Karakoram, Zanskar, and Ladakh mountain ranges. The region is perched prettily like an eagle's eyrie at the top of the world at altitudes ranging from 2700 meters to 7600 meters. Once at the crossroads of famous trade routes, Ladakh is infused with cultures from the North and from the South but, being in close proximity to Tibet, the area has developed its unique brand of Buddhist traditions, evident everywhere in the form of monasteries.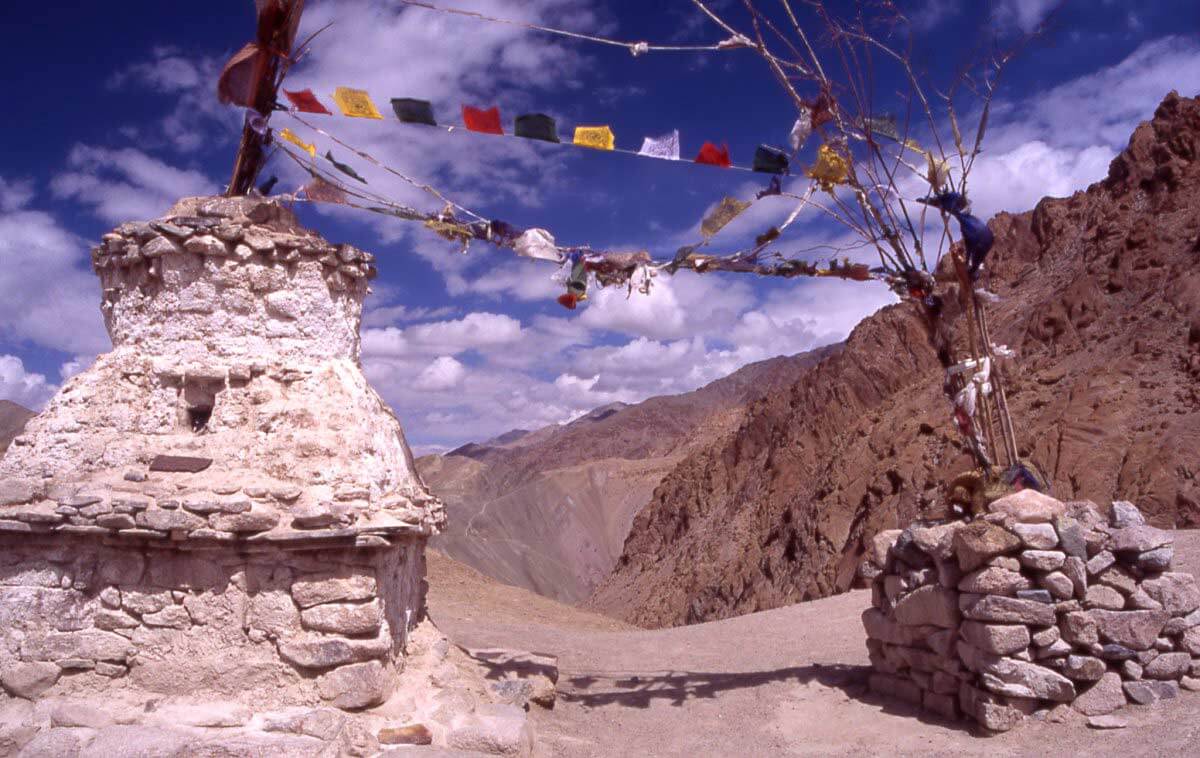 Leh is the largest town, the jumping-off point for expeditions to the mountains. Kargil is smaller but it is strategically important. Lahaul and Spiti are the other towns in the Ladakh region. The population is mainly Buddhists with a sprinkling of Shia Muslims.
Getting There
You can fly in to Leh from Delhi, Srinagar, or Jammu or take a bus or shared taxis from Srinagar or from Manali. Local transportation is by way of private taxis, buses, or rented motorcycles.
Precautions
It can get quite chilly so travelers need to carry plenty of warm woolens. Since the air is thin, the heat is intense in summer even on mountain tops and trekkers are at risk of sunstroke. It is necessary to acclimatize yourself before you go trekking or climbing mountains to avoid mountain sickness, headaches, and incidents of feeling out of breath. There are ATMs in Leh and other towns but not in other places so it is wise to have some cash on your person to meet everyday costs.
Plenty to do in Ladakh
For hardy trekkers, Ladakh offers numerous trekking challenges, some of them in the most inhospitable terrains. You can pick and choose from Chadar Ice Trek, Trek to Inner Saraj, the Indus Valley Trek, the Markha Valley trek, Chandra Tal, Ladakh Monastery, to South Zanskar or go on to explore the passes of Spiti. Of all the treks, the NubraValley trek can be quite fulfilling. The Nubra Valley Trek takes you to the Indus valley and Sabu where you pass through pastures. From here you go on to Digar La at a height of 17000 feet and move on to the Saser Range, the highest peaks in Ladakh from where you go down and proceed to Tangyar and then up to Dhungle, on to Wuri La at 17061 feet and then to the Karakoram range.  The return is equally interesting, letting you explore PangongLake, one of the largest salt lakes.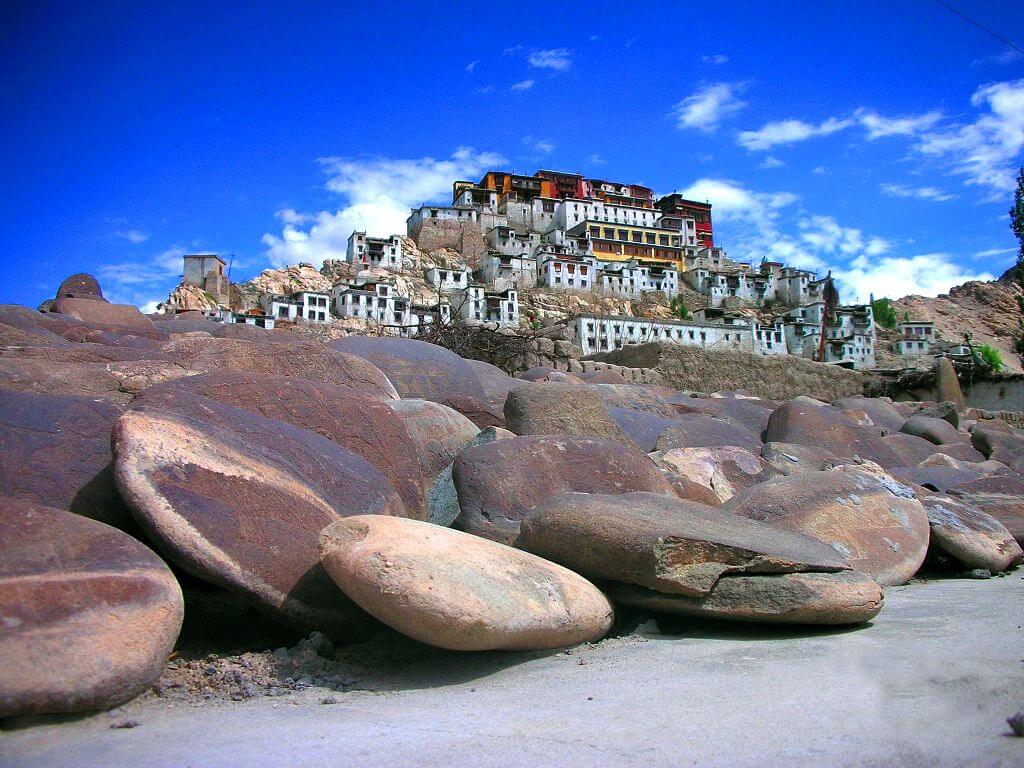 Trekkers can go their way; tourists have access to other equally charming places such as Drass, Kargi, SuruValley, Sankoo, Padum Phugthal, Zanskar, Rangdum, and Stongdey. Visit Zanskar and you get an idea of its wildly magnificent beauty, so isolated from the rest of the world. You get to visit Drang Drung, the largest glacier in Ladakh, and enjoy the picturesque alpine scenery. There are no nature parks in Ladakh since the region has virtually no forests at such high altitudes. However, you will chance to meet local fauna. The Yak is a shaggy, hairy wild ox to be found at altitudes of over 6000 feet. The Nyan is the local sheep found at heights of over 4000 meters. The Urial is a smaller sheep, declining in numbers, so you would be fortunate to sight a few on lower mountain slopes. The Bharal is another species of sheep in this region.
Accommodation & Food
There are hotels and guest houses to be found in larger and smaller towns of Ladakh to suit all budgets. Though Leh may be isolated, surprisingly, there are quite a few good restaurants serving a variety of fare. For a change, you could try genuine Ladakhi fares such as barley soup, pea and barley meal, boiled vegetables in curd, and Skyu. Thukpa is a noodle soup and Tsampa is made of roasted barley flour, a staple in this region. Do not forget to sample local tea made with green tea, salt, and butter, known as Gur Gur Cha. If you like an alcoholic beverage, drink a glass of chana, made from barley.
You can go shopping in the towns and buy local Choktse wooden handicraft items, apricot, and its products. Then, if you have the time and if there are cultural programs going on you can have a taste of Ladakhi Buddhist festivals and music. The Ladakh Festival usually held between 1st and 15th September is when you will be able to witness colorful dances.
In some ways, you will feel that time has passed by Ladakh but modern Indian influences are catching up fast. The best time to visit is summer when roads are open but you must know that the army may not allow you to go anywhere you like.