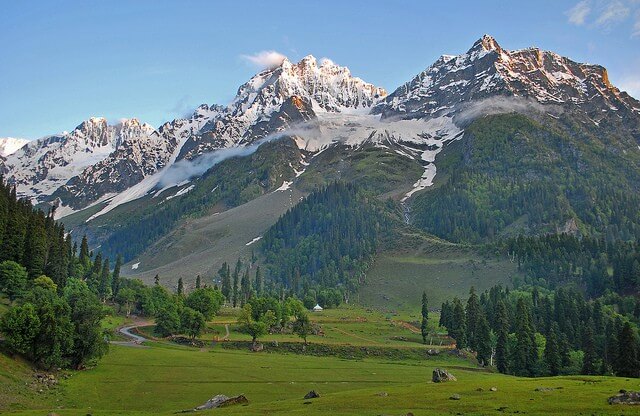 Another awe-inspiring holiday destination of Kashmir is Tanmarg. It's beauty at its best and noise at complete rest! Tanmarg is a host of dense green forests on the way between Srinagar and Gulmarg. It is a conglomeration of fragments of the majestic beauty of these two places along with its unique earthy green ambience. The mountain range surrounding Tanmarg is the Pir Panjal and this picturesque destination is delicately nestled at the base of the mighty Pir Panjal Mountainous Ranges.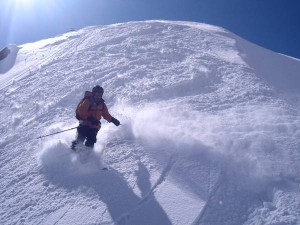 Tangmarg is an established town and Tehsil in Jammu & Kashmir's Baramulla district. The Tall pines, the snow-capped peaks, the lush green meadows and the quiet serene ambience of the place impart it a charm unique to its kind and that is one reason why Tangmarg today is so very popular among the tourists visiting Kashmir.
Weather Conditions:
The weather conditions in Tangmarg are cold throughout the year due to the region's high altitude and the summers though lasting for short duration; i.e. between the months May to June are pleasantly cool. Morning hours could be brilliantly sunny but temperatures may drop sharply with the fall of night. Summer Temperatures could range between 30 degree Centigrade to 12 degree Centigrade and that's the best season to visit the place. In the winters, snowing is a very common phenomenon and if you want to play some pleasurable snow ball throwing games with your loved ones and enjoy the views of a snow covered chilly white-washed Tangmarg you could consider visiting the place in the winters too. The winters last between the months November-February. Winter Temperatures could drop to as much as -4 degree Centigrade.
How to reach Tangmarg
Tangmarg is situated at a distance of approximately 40 Kilometers from Srinagar. Buses plying between Srinagar to Gulmarg would take you to Tangmarg because they move via Tangmarg. If you wish to take the rail route, the nearest Rail stop is Jammu Tawi station that's connected to every corner of the country by all major trains. You can also approach taxi or bus to reach Tanmarg from Baramulla, Sopore, Gulmarg, Pattan Kunzer or Magam.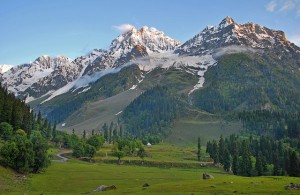 Accommodation and food facilities:
Tangmarg has lots of good accommodation options plus food facilities for tourists which add further to the appeal of the place. There are well-furnished tourist huts, cottages, guest houses, tourist bungalows, lodges plus many good hotels with all necessary amenities to help you spend your vacation most comfortably. Also there are many backpackers holiday homes in Tangmarg that offer good camping facilities as well. When it comes to the food options available in Tangmarg, you can taste yummy vegetarian and non-vegetarian dishes offered at the hotels plus there many good restaurants too where you could sample the typical Kashmiri Local cuisine that could include things like Martswangan Korma, Shami Kabab, Dhani Phul, Aab Gosht, Nadier Palak etc 
Recreation activities:
Tangmarg is very well-famed for its stunning handicrafts. So you could spend a day picking some beautiful souvenirs for your loved ones or for your home décor purpose. There are many winding lanes in the region thickly lined with tall conifers. If you are a true riding enthusiast, you could enjoy a pony ride onto these lanes running amid the wooded pine forests and experience an adventurous thrill like never before!
Nearby Attractions:
Ziarat of Baba Reshi, Ferozpore Nallah, Nigli Nullah and the Water Meets are some nearby attractions which you could consider visiting during your stay atTangmarg
The Valley of Kashmir apart from the conventional tourist hubs like Sonamarg, Gulmarg, Pahalgam, have many other such enchanting natural treasures like Tangmarg where you can retreat from the humdrum boring life for a truly memorable vacation