Tour Overview
Kashmir is a divine paradise on earth, charming and enchanting, bewitching and alluring, enthralling all who come here. The Valley captivated the Mughals and it ensnared the British with its seductively undulating meadows, the turning and twisting rivers, the majestic snow capped mountains and its heart stopping beauty.
As they say, God must have been extraordinarily pleased with the place to have bestowed so much in such a tiny place. Be that as it may, the Valley really bursts to life with a chorus of colours in spring, goes green in summer and then mellows to shades of orange, yellow and purple in autumn, ending with virginal purity of white blanket of snow in winter.The best way to visit Kashmir is to join an organized tour that takes you to choice destinations strewn like pearls across the verdant valley. Join a tour package and the tour operator takes care of travel arrangements Srinagar. It is akin to traveling like royalty with an attendant always solicitous about your wants. You get the finest in terms of accommodation, the best in dining, a great shopping experience and a smoothness of travel that lets you get more enjoyment out of your tour, however brief it may be. A six days-five nights Kashmir Paradise tour is the best way to go; neither too long, nor too short, giving you enough to sate you for the present, while whetting your appetite for more. A typical itinerary of your Kashmir Paradise tour would be somewhat along the following lines.
Read More
Tour Itinerary
Day 1: Srinagar
Arrive in Srinagar to be greeted by our representative who will transfer you to a deluxe houseboat or a hotel if you like. You rest and relax and then as the sun sets in a crimson blaze, you take a shikara ride, visit the floating gardens on the Dal, the lovely lotus gardens, the pigeon palace, and the Charchinar, dotted on the glassy landscape of the lake. At night you stay in a houseboat or a comfortable hotel.
Day 2:  Srinagar to Gulmarg and back to Srinagar
An exciting day kicks off with an early start for Gulmarg, the ski paradise resort. If you so choose you can go for a cable car ride from Gulmarg to Khilanmarg and enjoy an aerial view of the lovely valley spread before your eyes. Then you have the option of a pony ride on the meadow to take you as far as seven springs and a lake, which, in all probability will be frozen. You never know how time flies and it is time to return to Srinagar and the comfort of your hotel.
Day 3:  Srinagar to Pahalgam
On day three you get up early, enjoy a sumptuous breakfast, and set out for Pahalgam, about 3 hours away, and then spend the rest of the day at leisure, relaxing or exploring the surroundings in Pahalgam. You stay the night in Pahalgam, under starry skies with crickets to lull you to sleep.
Day 4:  Pahalgam Sightseeing
If Pahalgam, with its tall Chinars, gently rising slopes ending in snow-capped peaks, and winding meadows has charmed you, then Chandanwari at the confluence of the Lidder River, will steal your heart. It is an idyllic picnic at this place far away from the hubbub of city life and then you return to a night's rest in Pahalgam.
Day 5:  Pahalgam to Srinagar
Your mind still infused with the aroma of Pahalgam, you set out on a morning drive back to Srinagar, a drive that takes you first to Avantipura where you will find the ancient temple of Lord Vishnu, now in ruins yet visited by devotees. Admire the architecture and then proceed to Srinagar where you freshen up at the hotel and set out to the Mughal Gardens and the Shankaracharya Temple.
Day 6:  Departure from Srinagar
Morning and it is time for breakfast before setting out on a visit to the local markets, shop for souvenirs to take back at the end of your Kashmir Paradise tour. The representative waves goodbye and takes back fond memories of a paradise in clouds with a promise to return.
Tour Inclusion
Wildlife and Environmental Fee
Meals : Only 5 Breakfast and 5 dinner
All ex- Leh, transfers in dedicated and exclusive private vehicle ( Xylo / Scorpio NAC). All the sight-seeing and transfers as per the itinerary given above. Includes driver expenses, parking & toll charges and road taxes
Accommodation for 5 nights in properties & room categories specified in the itinerary given above. 1 room on double sharing basis with breakfast and dinner at every place for 2 adults. Please inform us of any special needs like a single room or extension plans
Airport pick up and drop included
Inner line permits for Nubra valley and Pangong
All tours and transfers by Personal Car is included
Tour Exclusion
5% GST
Any F&B other than specified meals in the itinerary
Transportation is not on disposal basis. It is strictly as per the programme, any extra running will be charges extra
Entry fee to museum, monasteries, parks, etc
Any kind of insurance.
To and from hometown
River rafting, camel ride, shikara ride & any recreational activities.
Personal tips, gratuities, laundry, Medical expenses and etc.
Anything not specifically mentioned in Cost Includes
Any Change is plan or loss of property or life due to conditions unforeseen like Flood, Earthquake, Political Disturbance, etc.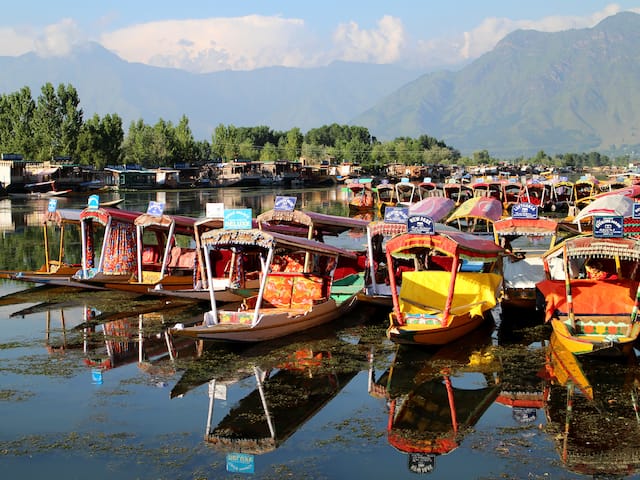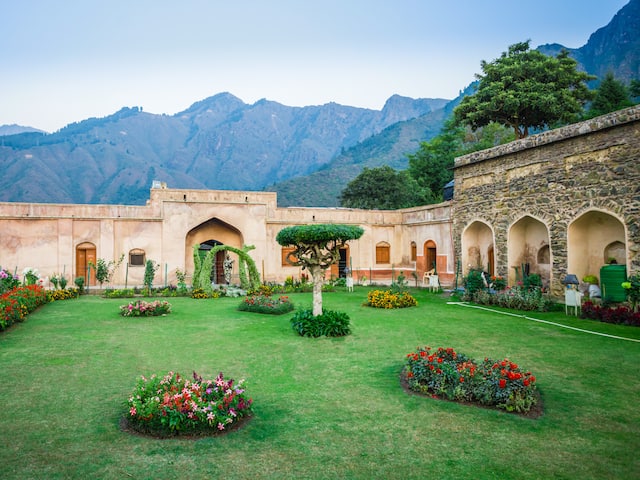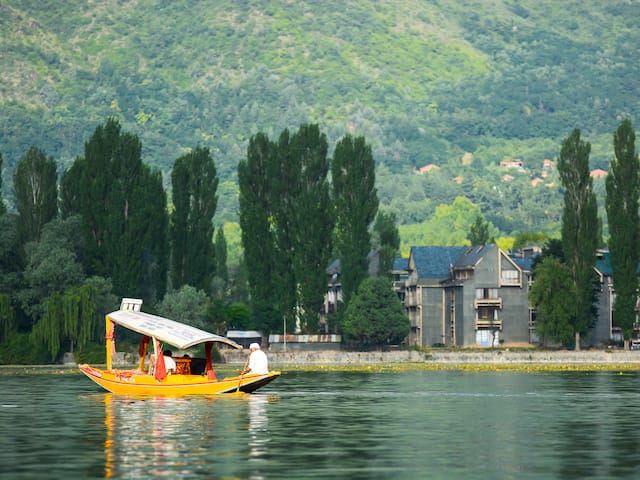 Family Package
Hill Stations
Bestseller
Sightseeing
Safety measures
Transport