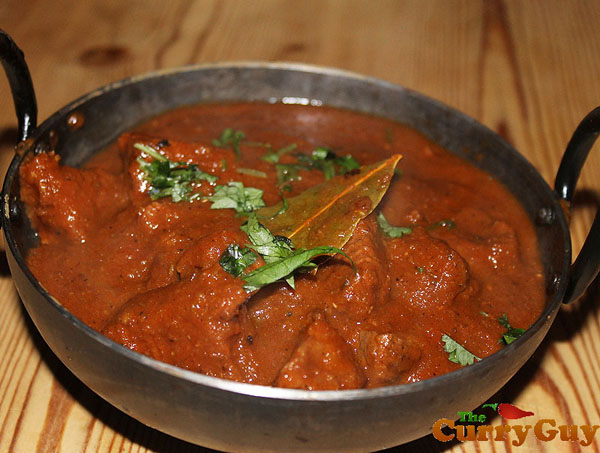 Kashmiri cuisine are rich in meat and spice, Saffron, Shah Zira, Kashmiri chillies and honey which are grown in Kashmir. During festive occasions, the Kashmiris serve a feast called Wazwan. Rice is the staple food for every Kashmiri, in both urban and rural areas. Kashmiris, enjoy both vegetarian as well non – vegetarian dishes. Plenty of vegetables are cultivated and available i.e. potatoes, onions, beans, brinjal, rajmas, tomatoes, spinach,
cauliflower, cabbage and what not. But Hak or Karam sag, is the favourite and commonly used dish in every hearth and home. Meat of sheep, goat, cow and buffalo is nowadays a part of meals in affluent families. The poor people consume meat during festivals and the month of "Ramdan". Kashmiris being inhabitants of cold region, abhor the use of intoxicating drinks, though soft drinks during summer months are used for special occasions especially marriage and important gatherings.
Kashmiri rice is prepared in an easy way. For an individual one cup of rice is boiled with 2 cups of water till water is absorbed and the rice is ready to be served. In rural areas the paddy is cultivated locally while in cities and towns the government is providing rice of Punjab, Haryana and Rajasthan states. Basmati rice, from outside the state is available in the market and is used for special ceremonies in limited quantities. During marriage ceremonies, Kashmiries spend very lavishly for "Wazawan" in which 7 to 36 dishes are served in a big copper plate called "Trami" which dates back to last year of 14th century when Mongol ruler Timur (Taimur Lang), invaded India in 1348 A.D. during the reign of Nasir-ud-Deen Mohammad of Tuglaq dynasty to a group of four guests who eat under a shamayana or a decorate hall.
Kashmiris are fond of special beverage in the form of team known as "Kashmiri or salty tea", which has a different method of preparation. Green tea leaves are boiled with soda bicarp for a long duration of time, till it attains pink color with the addition of milk. Then the tea is served in the samovar which is generally steaming throughout the day. Everytimie is tea time in a Kashmiri home. Every Kashmiri whether rich or poor, has the weakness for "Kashmiri tea", which he often takes during breakfast and afternoon. Both Lipton and coffee are being used nowadays throughout the length and breadth of valley.
It is especially in Kashmir, that tea is never served without bread at every occasion. In both rural and urban areas, wheat flour is commonly used for preparation of bread and bakery. In the hilly regions, the Gujjars and Bakerwals use Maize flour for making bread, which they mix with ghee, to give it an added flavor.
A Kashmiri is neither a drunkard nor an opium eater. He has simple habits. He is hospitable and entertains his guest most cheerfully, according to the Islamic tradition and values.
Kashmir has the highest per capita consumption of mutton. Indeed, all this mutton consumption comes up with a huge price tag, in terms of health as well as social evils. Kashmir tops national averages for several mutton related diseases, including goat and forms of stomach cancer.
The Wazwan consists of 36 meat dishes prepared specially by highly trained chefs and eaten together. the main dishes are:
Aloo Dum – Boiled potatoes with heavy amounts of spice
Dum Kokur – Chicken cooked in saffron scented yoghurt
Tzaman – A Solid cottage cheese
Rogan Josh – Mutton cooked in heavy spices
Yakhiyn – Mutton cooked in curd with mild spices
Hakh – A spinach-like leaf
Rista – Gushtaba – Minced meat balls in tomato and curd curry
Danival korma – Course the signature rice which is particular to Asian cultures.
Alu Bukhara Korma – Mutton simmered in a splendid sauce of yogurt, almonds and plums ) along with methi, Rogan Josh,
Kebabs – vegetables, gushtaba, Tabak Maaz ( crunchy rib chops ), Seekh Kababs and chutneys.
The Dessert –  usually phirni and Kahwah.
Tea – Alcohol is strictly prohibited in most places. There are two styles of making tea in the region: Noon Chai, or salt tea – which is very popular in locale having pink in colour (known as chinen posh rang or peach flower colour) and second is Kahwah – a tea for festive occasions, made with saffron and spices ( cardamom, cinamon, sugar, noon chai leaves ), and black tea.