The state of Jammu and Kashmir is dotted with countless wonders of nature. The small charming hill station of Patnitop is one of those. Patnitop of late pulls a lot of tourists from far and wide. If you wish to gather detailed info about this tiny hill station of Jammu-Kashmir here follows a detailed Patnitop guide for you.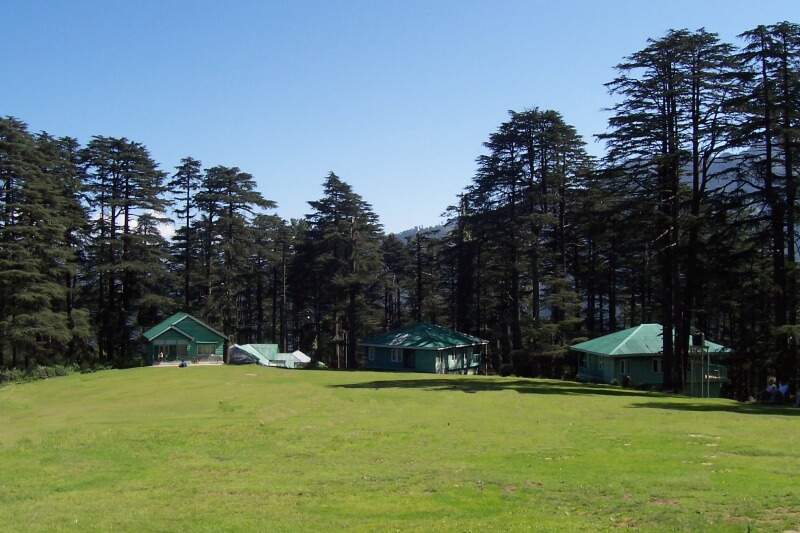 Patnitop is one of the more charming hill resorts in Jammu and Kashmir. Located in the Udhampur district, Patnitop is about 47 kilometers from Udhampur and 113 kilometers from Jammu.
How to Reach Patnitop
As such there's no nearest rail station to this beautiful hill station Patnitop. The only station is Jammu lying at a distance of about 61 kms. You will get many express trains like New Delhi-Jammu Tawi Rajdhani Express, Uttar Sampark Kranti Express to reach Jammu, and then by road travel to Patnitop.
Patnitop: A Traveler's delight
As you drive along you can admire the majesty of the Shivaliks rising above and the Chenab's rushing waters below. You arrive at Patnitop, which is located at a height of about 2000 meters. On the way, you pass through the small towns of Kud and Batote. If it is lunchtime make sure to stop at Batote and dine on the staple rice and rajma and finish with the local sweet, Patissa, which you can buy at Kud.
Patnitop is a corruption of the general term for the place Patan Da Talab. Legend states that a princess used to bathe in a pond here after which the place takes its name. As you approach Patnitop you will pass through the thick forests of Deodar, the rich piney fragrance permeating the air around you. Srinagar has Pahalgam, Sonamarg, and Gulmarg close by but Jammu can boast of Patnitop. The only snag when you travel to this lovely resort is that your way might be blocked by landslides. The new Patnitop Tunnel, about 9.2 kilometers in length, known as the Chenani Nashri Tunnel is under construction. It links Chenani town to Nashri village and also reduces the time it takes to travel from Jammu to Srinagar. Until that happens, you drive along winding roads, admiring the view and enjoying the journey to Patnitop. If you take a bus it will take you five hours from Jammu. A car or taxi will get you there in 3 hours. You can travel direct to Patnitop or stop over at Udhampur or Katra and visit Vaishno Devi if you like. If travel from Jammu takes too long, you can always catch the Sampark Kranti Express from Delhi to Udhampur from where it is a short drive to Patnitop. Tourists from other cities could take a train that takes them to Pathankot, close to Udhampur.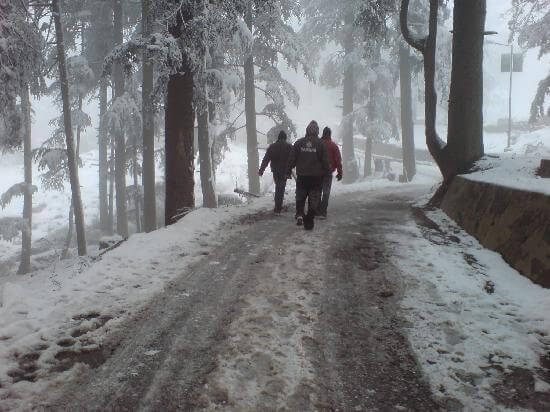 Patnitop itself is a beautiful meadow surrounded by forests that lead to gently rising slopes of mountains with white, icy caps around which the clouds dart playfully. At this height, the air is clear and pure and you can feel the heat of the Sun. Be warned, cover all exposed areas of your skin, and use sunscreen liberally because of the higher amounts of UV radiation.
Patnitop has a number of small, medium, and larger hotels to suit your budgets and tastes, in addition to cottages and huts. If you are lucky you could find a room in the Dak Bungalow run by the J&K Tourism Department. Patnitop is set to become a major tourist destination in the near future and may become crowded so now is the time to enjoy peace and serenity. Once the Patnitop-Saasar-Kud trekking route is completed, you can expect Patnitop to become even more popular. If you do plan to visit, you can join a group tour that takes you to Vaishno Devi, Kud, Sanasar, Gourikund, Mantali, Latti-Dhuna, and Sudmahadev, a circuit that includes Patnitop. Of course, the best way to enjoy Patnitop is to go on your own and stay for a few days.
Best Time to visit
The ideal time to visit Patnitop is between February-March and even October-November. This time is simply suitable for outdoor excursions and for sightseeing.
Accommodation
There are also many good accommodations in Patnitop. So you need not worry about Where to stay. There are hotels, guest houses, and resorts in plenty in plenty. The most reputed hotels in Patnitop are Forest View Hotel, Greentop Hotel, Jai Shree Hotel, and Holiday Inn Hotel. The top-rated Resorts of Patnitop are the Oasis resort and Hotel Trinetar resort.
Activities at Patnitop
Since Patnitop is well developed there is no dearth of activities. Some tourists like to bathe in the medicinal freshwater springs around Patnitop. Walking below the towering pines and Deodars is a sheer joy as the weather is cool and the air is fresh. You may just as well hire a pony and let it amble along as you admire the scenery. If Vaishnodevi pilgrimage was your main purpose then you will be able to relax at Patnitop and then take a short detour to Sudh Mahadev, another pilgrimage destination in the neighborhood.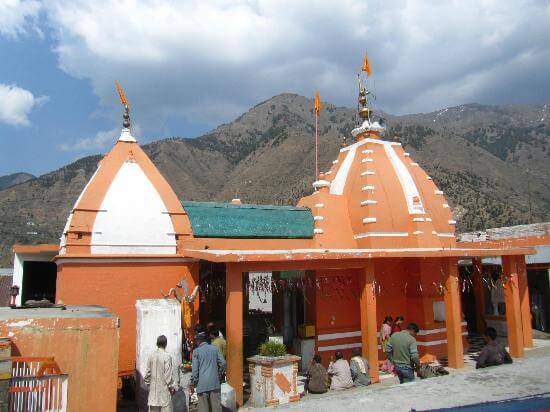 Trekking is the main activity in Patnitop because it is so nice, pleasant, and cool even in summer. If you travel in a group, it is best to camp along trekking routes such as the Sanasar, Jasarkote, Jungal Gali, and Sundarani. It is one of the best ways to enjoy the beauty of the land. You can hire tents to accommodate 4 or 2 people, mats and sleeping bags. If you wish you can also hire winter clothing to keep you warm, boots, and shoulder bags.
Skiing is another attraction at Patnitop but you have to be there in February or January after which the snow melts. Beginners have help from skiing instructors who teach them how to start this exciting sport. You have to walk or take a pony to Madhatop, the skiing location in Patnitop, located along the Sanasar Road.
The most exciting sport is paragliding. Nothing equals the pleasure and sheer delight you get when you fly high above the valley. Along with Paragliding, you can also go hot air ballooning and parasailing. All you have to do is arrive in Sanasar, hire the equipment and enjoy. For tourists, there are huts and hotels ranging in price from low to high. Sanasar is a lovely meadow about 7000 feet above sea level so you might want to spend a whole day here after you are done with paragliding or ballooning.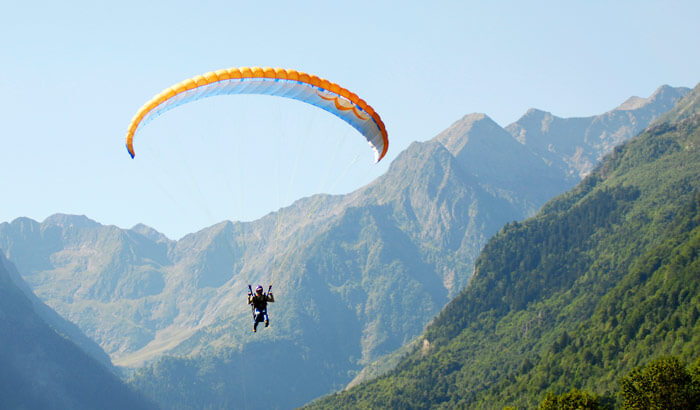 As you travel to Sanasar you might chance to see a steep staircase carved into the mountainside. This is Billo ki Powri, a shortcut to Batote. Sanasar has a charming lake and is a perfectly lovely picnic spot. If you love picnics, go to Baglihar Dam in the vicinity the next day. The view is enchantingly magical. Shiva Garh and Naag Mandir are the other two places of interest around Patnitop.
Walking is a fine way to get around but then there are so many places you could easily become tired. Hiring a pony is expensive but gets you to more places in shorter times with taxis even better for quick tours to Sanasar, Batote, and Nathatop. However, if you really wish to enjoy your stay, do not be in a rush. Spend a week at least in Patnitop and even that will seem far too short.