Wrapped in a blanket of white magical snow, these mesmerizing mountains leave their reflection of picturesque beauty in the crystal clear waters. Where the first light at dawn illuminates the domain in the most beautiful way as if sprinkling love upon everything it touches, where the winds seem to be humming an enchanting song giving solace to the ears is a place called KARGIL.
If a vacation is what you and your loved ones have been planning for, to ease yourselves from the monotony of everyday life. This miniature form of "Heaven on Earth" is someplace you wouldn't want to miss visiting.
Finding Kargil
Kargil is a district in the State of Jammu and Kashmir. It is about 204 km from Srinagar on the Srinagar- Leh highway. The visit can be made by plane, train, or bus, depending upon the place from where you plan to visit. The Srinagar Airport serves as the nearest Airport. Flights to Kargil from the Srinagar Airport are available only once a week. Usually, a visit needs to be pre-planned as the National Highway to Kargil remains closed for about 6 months, due to heavy snowfall from Dec-May.
Expected Climate
Be sure to pack those snow boots of yours if you plan a visit to Kargil in the winter, as the temperature often drops to – 40 °C. The summers are usually warm and pleasant, July being the warmest month with an average recorded temperature of 23 °C.
Sports Enjoyed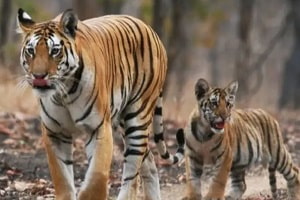 Kargil serves as a hub for hikers, skiers, and wildlife photographers. Tourists also enjoy trekking, rafting, and Paragliding. Tourists come in scores to enjoy the winter sports organized by the Tourism Department Kargil.
Tourist Attractions
Don't miss visiting these places when you are here.
Pashkum
At a distance of about 15 km from Kargil, This beautiful village is going to take you back into the past with remains of Castles mounted on hill rocks, the relics of historical buildings, and much more.
Mulbek
42 km from Kargil, you will find this Buddhist village which is famous for 'Mulbek Chamba' having a 9-meter tall 7th-century rock sculpture of the future Buddha called 'Maitreya'. Beautiful monasteries with paintings over a hundred years old can be visited here as well.
Ragyal Wakha
An amazing replica of a beehive from afar, this village situated in the center of the vertical cliffs, is by far the favorite attraction of tourists. The view from the village is amazing.
Beautiful Lakes
Kargil has several water bodies that are flooded by tourists in the summers, a few of them being the Suru River, the Shingo River, the Drass River, and the Shyok River.
Wild Life
Kargil is home to a lot of endangered species like the Snow leopard, Tibetan wolf, Himalayan brown bear, Asiatic ibex, musk deer, and the Marmots. This is one place where these endangered animals roam freely without the threat of being extinct.
A variety of endangered species of birds also find their home in this place, like the Magpie, House sparrow, Hoopoe, Eastern Chiffchaff, Common Sandpiper, and the European goldfinch.
Cuisine
Relish the mouth-watering delicacies that this place has to offer. The most common dishes prepared here are Mokh Mokh and Thukpa, Mokh also known as Momo is made with steaming dough, filled with meat and hot spices, and served right out of the pot with hot sauce and vinegar. Interestingly this dish is also prepared for Vegetarians using different vegetables. Kashmiri Wazwaan is also prepared in Restaurants here, and is enjoyed with Hot Kehwa 'Black tea'. For those of you who have a sweet tooth make sure you ask for a Dried Apricot known as Khubani.
Culture
Earlier a blend of Tibetan and Persian culture, Now the people here seem to be much more influenced by the Persians, the Religious songs called 'Marsis' are full of words from the Persian language. The marriage rituals of both Buddhists and Muslims are somewhat the same. Folk songs called Balti Ghazals are performed in ceremonies with fervor and joy. The languages commonly spoken here are Persian, Balti, Urdu, Purik, and Sheena. The people of Kargil are great hosts, they enjoy having guests and make sure everyone leaves with a smile.
Shoppers Stop
Kargil Bazaar located in the heart of the city offers its customers a variety of goods from delicious Dry fruits to the famous Pashmina Shawls, The most expensive shawls known as the Shahtoos are also sold here. It is said that this Shawl is made from the down hair of a very rare species known as the Tibetan Antelope. The Balti market which is a part of the Kargil Bazaar showcases its beautiful handmade art and craft items like wall hangings, paintings, jewelry, precious stones, and spices.