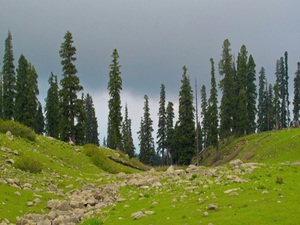 Tours to Discover the Beauty of Kashmir
Nature lovers find the ideal haven in Kashmir with its ability to disseminate peace and rejuvenation of the mind and body and its senses. With the serene picturesque lakes and breathtaking landscape, the place is justly titled 'paradise on earth'. The tour packages for discovering Kashmir ensure that your experience as a traveller in Kashmir includes comfortable trips to the scenic beauties, both natural and man-made. Kashmir has a store of historical, cultural and geographical heritage which separates it from the rest of the world. The cool and calm environment of this land lures people from the entire globe.
Riches in Kashmir:
The various geographical entities are a gift of nature to this place and the temples and shrines devoted to the gods along with adventure sports and cultural masterpiece in dance, music, art and crafts , folklore, clothing and food, make it a place worth visiting once in your life. Tourists splurge their assets in buying spices, dry and fresh fruits and handcrafts like shawls and carpets, which Kashmir is proud of.
Offerings for Visitors:
Nestled in the valley of Kashmir is its capital city, Srinagar has its sides surrounded by the Dal Lake on one side and the snow-covered mountains on the other. It is a major tourist attraction, with the Mughal Gardens as one of the most popular sites for visitors. You can also access other famous places from Srinagar like Sonmarg, Gulmarg and Pahalgam. Those pilgrims dying to visit Vaishno Devi can also use Katra (located in Jammu and Kashmir), its starting point to initiate their holy pilgrimage. From spiritual peace to spectacular view of nature, Kashmir has a lot to offer its visitors.
Day 1 in Srinagar:
As soon as you reach the airport you will receive a warm welcome and be checked-in to the houseboat or hotel of your choice. This day you will rest and spend some leisure time. After completing your dinner, you will take rest for the night in the hotel/houseboat.
Day 2 in Srinagar:
Having completed your breakfast, you will be given a ride to the Chashmi-e Shahi, Mughal Gardens, the Shalimar and Nishat Bagh. You can enjoy an afternoon ride on the Shikhara over the Dal Lake and return to the hotel/houseboat for resting at night.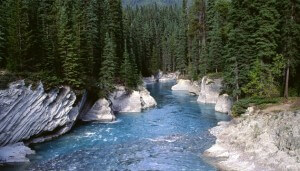 Day 3 from Srinagar to Gulmarg:
Post breakfast you will be transferred to a hotel in Gulmarg. Having checked-in you will be offered lunch. Next, you can go out for a Gondola or cable car ride up to Alpatar or Kangdori or opt for a pony ride instead. The night will be spent in the hotel. There is also a golf course (the highest in the world) and a skiing resort if have the spirit to indulge in adventure sport.
Day 4 from Gulamrg to Pahalgam:
Once you have finished your breakfast on day 4, you will enjoy 146 km (approx) drive to Pahalgam. There are many splendid spots for tourists in Pahalgam and after you are done with your lunch in the hotel you have checked-in, you can plan to take a pony ride or walk around the place. Dinner will be served at the hotel and you will take rest here at night.
Day 5 from Pahalgam to Airport:
After completing your breakfast, you will be transferred to Srinagar from where you can board your flight to your specific destination.